A 5kV-38kV Metal Enclosed LIS, Load Interrupter switchgear, typical application is for primary or secondary power transformer isolation and short circuit protection. Available in single switch or bussed lineups. With bussed lineups power can be distributed to multiple loads from...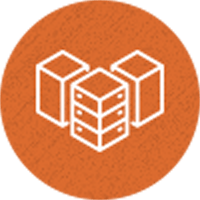 Data Centers
UL Listed Low Voltage Switchgear for critical power control
Controls for various power throw over schemes
UL Listed Medium Voltage Switchgear – Standard and narrow frame
PDC's for UPS and critical power distribution equipment
SCADA and building management system integration
As one of the world's leading designers and manufacturers of power distribution centers, ESS Metron has produced the highest quality products for the most demanding applications and environments known. Offering standard product designs that can be configured specifically to your requirements as well as design and engineering resources to provide customers with a virtually endless array of possibilities.